Longacre Theatre Information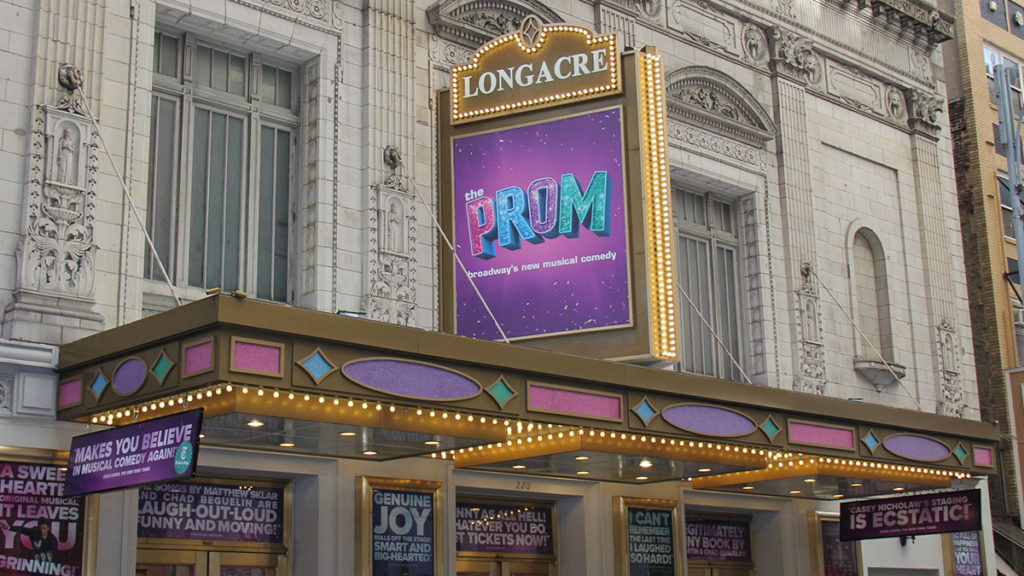 The Longacre Theatre, named for Longacre Square (now Times Square), was built by producer/manager Harry Frazee, who is better remembered as the owner of the Boston Red Sox who sold Babe Ruth to the Yankees. The theatre is a Broadway theatre and is located at 220 West 48th Street in Midtown Manhattan. The French neo-classical building was designed by architect Henry Beaumont Herts in 1912.
After Frazee fell into financial difficulties, the theatre changed hands many times before being sold to Astor Theatre Incorporated in 1919. Astro Theatre is a Shubert subsidiary. Later on, WOR leased it from 1943-1953 as a radio and television playhouse.
As a result of the multiple change of ownership, a curse allegedly lingered on the theatre. It was a time in which superstitious producers avoided it for fear they would be backing a flop, as noted by William Goldman in his book The Season: A Candid Look at Broadway. No matter what the rumor was, a large number of performers who have appeared on stage here have taken home a Tony Award for their efforts.
The Longacre's first show was a production of the William Hurlbut–Frances Whitehouse comedy Are You a Crook?. The show was opened on May 1, 1913. With the exception of its use as a radio and television studio in the mid-1940s to early 1950s, the theatre has operated as a legitimate Broadway venue as well.
In 2007-2008, architect Michael Kostow oversaw a multimillion-dollar restoration of the theatre. He restored the original plasterwork and architectural detail, expanded patron amenities, improved sightlines, and repaired and cleaned the neo-French Classical exterior facade.
Thereafter, the Broadway production of A Bronx Tale achieved the box office record for the Longacre Theatre in January 2017. The production grossed $1,293,151.00 over nine performances, for the week ending January 1, 2017. There is no excuse to skip a show at this wonderful theatre.
For more information on the Longacre Theater please read these additional pages:
Longacre Theatre Parking:
Read about parking options and rules at the Longacre Theatre.
Ticket Policies:
Read about our ticket guarantee and refund policies.
Longacre Theatre Seating Chart:
View the venue seating chart for most major events.